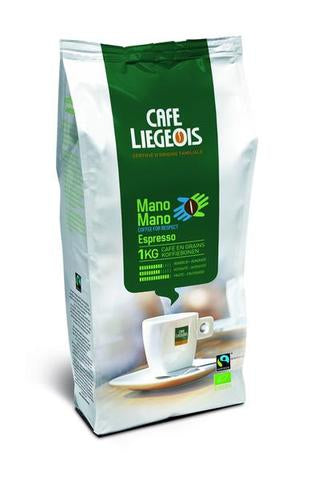 Lemon Lily is proud to have partnered with Café Liégeois, a Canadian Organic Coffee Company based in Montreal.  A Canadian company with Belgium roots, our espresso beans bring the culture and quality of European espresso while supporting local.
Ethically & directly sourced from the best Arabica and Robusta coffee grains fields in the world, this Certified Organic & Fair Trade Espresso is second to none in quality & taste.
Now Available at Lemon Lily:
Mano Mano espresso beans are Fairtrade and Certified Organic. Recognized for its aromatic qualities, this smooth Arabica coffee presents notes of citrus and fruit.
From Africa, Kivu characterizes itself through its delicate acidity, jasmine aromas and a slightly syrupy and velvety feel for your taste buds.